Hi,
We are trying to customize DHIS2 for the Cancer Early Detection Clinic at the National Cancer Control programme-Sri Lanka. The primary objective is to record patient data and generate some essential reports.
We have customized the patient side (Program/Individual records) and successfully run 2 test aggregation queries by manual aggregation. Such data is saved.
But when we want to generate reports, following error appears and no records are shown on pivot tables.
2014-06-05 06:06:37Process failed: Exception during execution
I have attached the screen-print and the caltalina log file.
Version:
2.15
Build revision:
15112
Build date:
2014-06-02 02:04
User agent:
Mozilla/5.0 (X11; Ubuntu; Linux x86_64; rv:29.0) Gecko/20100101 Firefox/29.0
Your help will be appreciated.
Thanks in advance.
L.A. Neranga Prabhath
Trainee - MSc in Medical Informatics
Postgraduate Institute of Medicine
University of Colombo-Sri Lanka.
Telephone: +94772531559
catalina.txt (94.2 KB)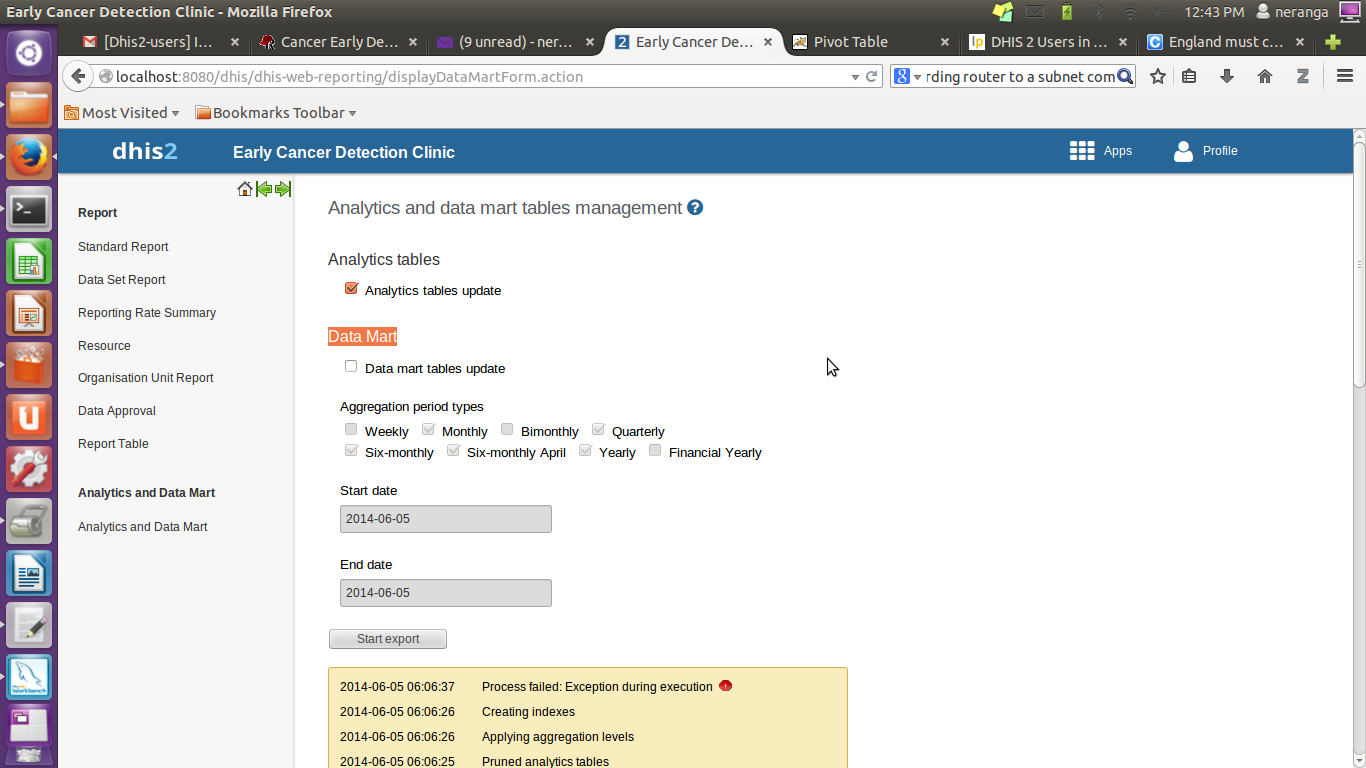 ···

**